Grandparents Day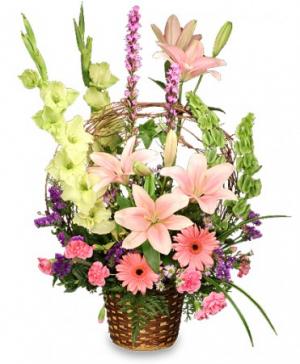 Basket of Memories
Floral Arrangement
This arrangement is an elegant tribute to the favorite times in our lives with the ones we love most. As our best memories stand out in our minds, pink and purple lilies, gladiolus, gerbera daisies and Bells of Ireland are arranged to grab your attention in this stunning flower arrangement. A grapevine fashioned into a faux handle for the basket brings the arrangement full-circle as a visual collection of memories in this simple wicker basket. Honor that special someone with these visually-stimulating flowers.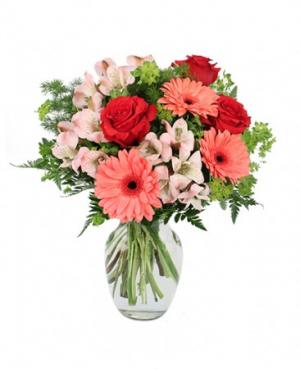 Mosaic of Memories
Arrangement
Through the good times and the bad, they've always stuck with you. Add joy to their day with this blooming collage of red roses, coral gerberas, and light pink alstroemeria. Order these fresh flowers online today!
Show Grandma and Grandpa you care by sending the traditional gift of flowers this Grandparent's Day. From across the street to across the country, let High Sierra Gardens help you make their day as memorable and sweet as they are. Say "You are in our hearts & thoughts" with traditional flower favorites: lilies, roses, snapdragons & irises. Let us create something your grandparent's will love and appreciate.